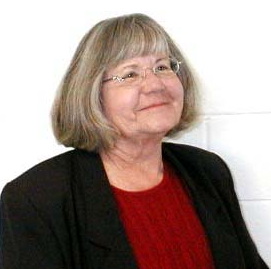 Mary Jo Rogers
Realtor / Manager
Office:(805) 772-2271 ext.19
Toll Free: (888) 772-1175
Email Mary Jo
Mary Jo Rogers has been a Realtor for the past fifteen years. She moved to Morro Bay fourteen years ago after spending most of her adult life in the high desert, working in the aircraft industry. She has a Bachelor's degree in Psychology and a Master's in Human Resource Management. She is a past President of the Morro Bay Branch of the American Association of University Women. She is a full time Realtor, as well as the office manager at Gold Coast Realty. Mary Jo is dedicated to her profession, an ethical and knowledgeable Realtor, who keeps abreast of current changes in the real estate market to better help her clients make informed real estate decisions. Her clients feel that her professionalism, as well as, her sense of humor has helped them through the stressful process of buying and selling homes.
Mary Jo publishes a Quarterly Newsletter
The following is the newsletter for Spring 2004
Spring has arrived! The hills and fields are green and dotted with wildflowers. An unusual heat wave in March produced a bevy of tourists from local cities flocking to central coast beaches. However the beaches are back to foggy conditions just in time for Spring Break. Hopefully they'll clear up afterwards for a while before our annual "June gloom" socks us in for the summer. The November through February slump in listings and home sales has not seen a comparable reduction in prices. The Feds did not increase the interest rate at their last meeting, so rates are around the mid 5% range for a 30 year fixed. It's wonderful that nationwide 68% of Americans own home, however, only about 18% of those SLO County Americans can afford a home in our county.
For Your Information
Crystal Ball Mania! In regard to the future ups and downs of the real estate market, whose crystal ball is really working? That is the question. The local newspaper has been awash with the predictions from the national pundits, foreseeing the wave of home price increases and home sales crashing to the sand. A few weeks later other experts foresee an increase in both. It's pretty hard to predict what's going to happen, especially on the National level, even though they do have a lot of statistics to manipulate to justify their predictions. So…how about our "little piece of paradise?" Predictions here are also hard. Right now only l8-20% of potential SLOCO homeowners can afford the current high prices and that includes areas like Paso Robles & Atascadero, where prices have risen at least as fast as on the coast. The developers are pushing out to the east, where land is cheaper and they can build more affordable homes and still make a profit. Does this mean we'll become Fresno West? Who knows…how's your crystal ball? The UC Santa Barbara economic forecast for our county in November of 2003 predicted that by 2008 the average house will cost $671,900 compared to today's $384,600 price. However, like everything the cost of housing is relative. In Big Sur, the median price of a home is $1.65 million, with a 1,200 sqft home on the hillside being sold for $7 million. Yikes! Our prices are cheap in comparison.
SLOCO, what's the draw? I could say just look at Los Angles or San Francisco with their huge populations, overcrowding, high housing prices, high crime and traffic jams and you'd know why people want to live here. But, not everyone wants the SLO life and to that I say, thank goodness! A cooperative effort of both private and governmental organizations in SLOCO dedicated to "improve the overall quality of Life" in our county, publishes a "report card" every two years. Data is gathered and trends are charted comparing 1999, 2001 & 2003. There are seven categories with very worthwhile goals, such as meeting the basic needs of all county residents, which looks pretty good, when only 8% of those surveyed say their basic needs for food, shelter, affordable housing, health care and child care haven't been met. Health issues, such as access to health care (11% were not able to afford health care); exercise (56% do so 5 days/week); teen alcohol abuse (at 32% it's higher than the state rate of 26%) and student tobacco use is reported to be at 22% (which isn't too good either). For more information about this group, named ACTION for Healthy Communities, go to www.unitedwayslo.org/communitypartners., or call (805)543-2323.
Glorious Gardening Goodies. The American Association of University Women, Morro Bay Branch's annual Spring Gardens of the Central Coast tour is on Sunday, April 25th this year. Tickets are only $10.00 for four stress free hours of visiting seven lovely gardens, three in Morro Bay and four in Los Osos. Special to this year's tour is the addition of a Master Gardener at each garden to answer all your questions. The garden that will host the refreshments this year will also host a local tomato expert who will be selling tomato plants that do grow on the coast! And a plant sale of carnivorous plants, like Venus flytraps, along with information on these fascinating plants. Call me for tickets! My favorites for the good clay soil that surrounds my little cottage are still Lavender, Escalonia, New Zealand Tea Trees, Lavatera, Rosemary and lots of mulch to go under all. I also love my Iris, which do well, when they receive some sun, and are my favorite flower, maybe because it grows in my difficult clay soil? I have a few roses which are sometimes happy other times not. The Canna and Calla lillies abound along with pink Jasmine, my favorite for fragrance, although the Grape Koolaid Tree is also a fragrant favorite in the spring when it's covered with small sweetpea-like flowers.
Upcoming Local Events
Break out the baskets! Easter Egg hunts are happening! Paso Robles, which also has a 5K race (so you have room to eat all those eggs!) is having a "hunt" on 4/3. Morro Bay and Pismo Beach are hunting on 4/10.
Glorious garden tour. Morro Bay's AAUW sponsored Garden Tour features seven fabulous gardens and a Master Gardener at each garden to answer your questions. It will be held Sunday, April 25th this year. Call me for tickets!!
Quilts and cars galore! Two fabulous shows will be held on May 1-2nd. The Crusin' Morro Bay Car Show and the Bear Valley Quilters Quilt Fest 2004 will be both held in Morro Bay on that weekend.
Deteremined and undaunted by the December 22nd earthquake, Paso Robles will celebrate a variety of locally grown wines at the Annual Paso Robles Wine Festival on 5/14-5/16.
Memorial Day Weekend, as usual, is full of fun activities. The following events will be held on 5/28-5/30: West Coast Kustoms Hot Rods & Classic Car Show in Paso Robles, Art in the Park in Morro Bay, and Blues & Beers by the Bay in Avila Beach along with the Annual Avila Beach Blues Festival.
More family fun at the Los Osos Annual Family Fest on 6/13, includes classic cars, arts & crafts and a chili cook off.